Member name: Venessa Jefferson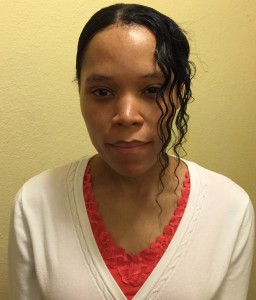 Member State/Country of residence: Georgia/ USA
NCU degree (achieved or in process): Doctor of Philosophy in Business Administration, Marketing
Why did you choose NCU?
There were a number of factors that played a role in my decision to attend Northcentral University. Northcentral University had the degree program available that I was interested. Accreditation was also important to me when choosing an institute of higher learning. The university was regionally accredited and had an accredited business program. I also liked the flexibility associated with pursuing your degree online.  The individualized learning experience the university offered through its one-to-one learning model also played a role in my decision.
When did you join Delta Mu Delta:  I joined Delta Mu Delta in April 2014.
What motivated you to join Delta Mu Delta?
I wanted to connect with fellow students in my program and become more involved with the university. Delta Mu Delta also helped provide encouragement for me to continue to excel academically as I worked towards completing my degree.
What has been the biggest benefit to you through your membership?
The greatest benefit through my membership has been connecting with fellow members and alumni, working with the Chapter Faculty adviser and Chapter officers, and forming relationships.
In November 2017, I had the pleasure of attending the 2017 DMD Biennial Conference that was held in Baltimore, Maryland. During the three-day conference, NCU's DMD Lambda Eta Chapter was recognized as a Star Chapter, which was a great honor.  I had the esteemed pleasure of representing the DMD Lambda Eta Chapter at the conference.  I benefited greatly from participating in the various workshops offered and had the opportunity to network with business professionals and talk with other chapter leaders about what they were doing to help their chapters grow on their campuses. I also had the opportunity to view research and listen to presentations from students in my field.  It was a wonderful learning experience!
Have you ever held an active role with Delta Mu Delta? If so, was it at the NCU Lambda Eta Chapter level or international level? 
Yes, I currently serve as the Vice President for the NCU DMD Lambda Eta Chapter.  I also volunteer as the content manager for the chapter's website and social media coordinator.
If you were talking to someone who was thinking about joining Delta Mu Delta, what would you tell them?
It's a great opportunity to serve, connect with the student body, and build relationships.  Becoming a member of Delta Mu Delta also shows your dedication to academic excellence. Members can benefit from scholarship opportunities and attend virtual meetings featuring guest speakers that are industry leaders.