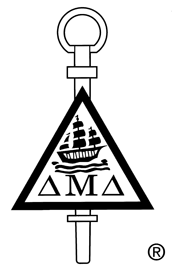 To get the most out of your Delta Mu Delta membership, engage with the organization through taking advantage of all of the great benefits that are now yours as a lifetime member!
Join the Delta Mu Delta Facebook Page
Join the Delta Mu Delta LinkedIn Community
Place your DMD honor society achievement on your resume: this is the highest international business school recognition that you can earn.
Subscribe to the Delta Mu Delta newsletter, The Vision. This resource is available to you throughout your lifetime membership. You can subscribe to the newsletter here.
Delta Mu Delta International Honor Society has a very robust scholarship program. For example, in 2013, the society has planned 38 scholarships and 24 regional awards.
You can discover all of your benefits here: http://www.deltamudelta.org/benefits