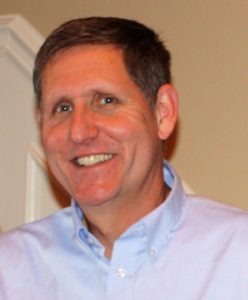 Guest Speaker: David M. Cooney, Jr.
Topic: Rethinking Cyber Intelligence
Date:  September 8, 2018
Time: (PST/MST 10:00AM) (CST 12:00 Noon) (EST 1:00 PM)
The meeting is open to all Delta Mu Delta Members.
Cyber intelligence has been one of the fastest growing segments of the IT security market for most of the last decade, but it has yet to produce the kinds of game-changing results expected.  In his soon to be published book, Rethinking Cyber Intelligence:  A Simplified Approach to the Art of Creating Threat-Driven IT Security Operations, Mr. Cooney identifies three prerequisite conditions, he refers to collectively as "Cyber Intelligence Fire Triangle," that must be met before any organization can reasonably expect to be able to execute sustainable and responsive cyber business intelligence operations.  The fire triangle consists of:
(1) Know Intelligence – addresses creating a share understanding of what cyber intelligence is, what it can do, and what roles stakeholders must play;
(2)Know Threats – builds a threat framework to enable precise understanding of threats and threat actors that can be applied to security strategies, and;
(3) Know your Needs – develops analytic approaches stakeholders can employ to define, prioritize, and measure desired outcomes.
Mr. Cooney's presentation is based upon current primary and secondary research, as well as 40 years of IT Security and Intelligence experiences.
Please join the meeting from your PC, Mac, Linux, iOS or Android: https://zoom.us/j/151738148
Or iPhone one-tap:
US: +16465588656,,151738148#  or +16699006833,,151738148# Or Telephone:
Dial (for higher quality, dial a number based on your current location):
US: +1 646 558 8656  or +1 669 900 6833
Meeting ID: 151 738 148
International numbers available: https://zoom.us/u/czYYAYyi0