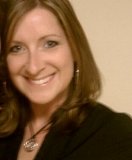 I am honored to be a member of Delta Mu Delta and would view it a privilege to serve as Secretary. I'm currently an ABD doctoral student at NCU, in pursuit of a DBA with concentration in marketing. My BS in Management and MBA degrees were earned at Liberty University in 2004and 2006, respectively. I have been an online educator part time since 2006 and full time since 2011, instructing courses in business communication, management, marketing research and policy. I've also mentored other online faculty and developed online course content.
My professional career spans corporate, non-profit and educational fields. As Group Sales Manager for the Lynchburg (Virginia) Regional Convention and Visitors Bureau, I spearheaded the achievement of Destination Marketing Association International Accreditation for our organization. Most recently, I worked at AREVA, a French nuclear power company, as a technical recruiter for our Renewable Energies and Fuel Manufacturing sectors in the US, working closely with management in the US, France and Germany. At AREVA, I was selected to attend AREVA University (executive education program) at Georgetown University.
Volunteerism has been a core component of my career. I currently serve on the Economic Development Committee for the City of Richland, Washington, and also serve as an Ambassador for the Young Professionals Tri-Cities and as Outreach Chair for Room to Think (a not-for-profit coworking space). I'm Past Chair of the Young Professionals of Central Virginia, Past Vice-Chair of the AREVA Lynchburg National Association of Young Professionals in Nuclear (NAYGN), Past Communications Chair of the AREVA Richland NAYGN, Past member of the Region 2000 Workforce Investment Board and a current member of the American Marketing Association, American Management Association, National Business Education Association, and Society of Human Resource Managers.
---