Member Name: H. Mark McGibbon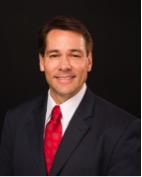 Member State/County of Residence: Maryland/USA
NCU Degree: Doctor of Philosophy in Business Administration
Why did you choose NCU? I reviewed all of the Ph.D. programs at the local universities within the Washington DC area. I seriously considered enrolling in a couple of the local programs until I discovered the traffic was simply horrendous, especially after work when my future classes were offered. Thus, the brick and mortar university option was no longer a viable option.
A more viable option was to enroll in a regionally accredited online university. Off to work I went listing the attributes of each online university within a spreadsheet. The most important factor of my future online education was the quality of the education. I read hundreds of student reviews and narrowed my search down to three online universities. After talking to admissions personnel from each of these three universities, Northcentral University (NCU) made the greatest impression because every person was insightful, courteous and passionate about their job. From the day I applied at NCU until the day I graduated in 2009, that same insightful, courteous and passion to do a great job was part of the organizational culture. My fellow learners within my program, student advisors, staff, leadership and faculty held these high quality attributes, too.
After years of study at various other universities, including Harvard University, none compared to the high quality education at NCU. I learned at my own pace and took courses I considered necessary within my life. My Mentors were incredibly intelligent and helpful throughout the entire learning experience. I made lifelong friendships with a few of my Mentors and Doctoral Chair and Doctoral Committee Members. If I had to assign a grade to my NCU learning experience, NCU would receive an "A." My learning journey enriched my life in countless unexpected ways.
Upon the award of my Ph.D. degree, my Lockheed Martin boss awarded me with an unexpected $25k annual pay raise. The university chancellor, where I work as a Visiting Professor, offered me free tuition for another Master of Science (M.S.) degree, which I earned along with 17 free graduate certificates over a 9-year period. Then, out of the blue, the Harvard University Registrar asked me if I would be interested in attending a lengthy executive education program, which I gladly accepted. Besides all of the free education, I started receiving free magazine subscriptions in the mail! I'll stop typing here regarding all of the free items I received over the years (since earning my Ph.D.), but I must confess, I have received more free items over the past 6 years than I received over my lifetime.
So when people say an online education doesn't compare to a brick and mortar university education, I respectfully tell them I learned so much more online compared to any brick and mortar university, including Harvard University. I'm proud to have attended and graduated from NCU, and will always be grateful to those who helped me along my NCU education journey. Without their help, I would have never earned the grades for the induction and lifelong membership within the Delta Mu Delta Lambda Eta Chapter. I sincerely thank all who helped me achieve a NCU Ph.D.
When did you join DMD? 2008
What motivated you to join DMD? That's a simple question- recognition for an outstanding grade point average. Additionally, I wanted to belong to DMD because for the social affiliation with past, present and future DMD members.
What has been the biggest benefit to you through the membership? Actually, the biggest benefit of DMD was an unexpected surprise. The DMD International Honor Society in Business Certificate hangs in my office along with numerous other academic related accolades. This particular certificate has motivated many of my students to not only achieve their academic goals, but to exceed their goals and achieve superior grades. This simple piece of paper motivated more students to exceed their GPA expectations.
Have you ever had an active role in DMD? Yes- currently I am the DMD Eta Lambda Chapter President.
If you were talking to someone about joining DMD, what would you tell them? This is a one-word response- JOIN! With DMD being an International Honor Society in Business, the benefits of socially networking with the best and brightest could possibly help your business organizations hire or conduct business with other DMD members. DMD provides a fantastic means to connect with other business leaders within a global market.