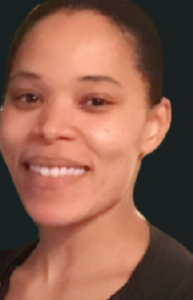 Venessa Jefferson has been a member of the Delta Mu Delta (DMD) Honor Society, Lambda Eta Chapter since April 2014. Venessa received her Bachelor's of Science in Business Administration with a minor in Finance in 2004 and her Master's of Business Administration (MBA) in 2007 from Belhaven University.  She was awarded Distinguished Graduate upon completion of her MBA from the university. Her Ph.D. Business administration with a specialization in Marketing was conferred November 2017 for Northcentral University's School of Business & Technology Management.
Venessa has a professional background in advertising, marketing, media, production, sales, and consulting.  She has held such roles as office manager, assistant to the Chief Financial Officer (CFO), and assistant media buyer.  She often serves as a tutor for undergraduate and graduate business students and has worked with college-bound students as a tutor and homeschool instructor.
Venessa has professional memberships in several professional associations to include Sales & Marketing Executives International (SMEI),  National Association of Sales Professionals (NASP), and the Internet Marketing Association (IMA).   She is actively involved in the community and holds high the values of service, leadership, and excellency.