Dr. Burgess graduated from Northcentral University with a Ph.D. in Business Administration with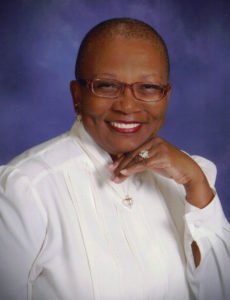 a specialization in Organizational Leadership. She also holds a Master's degree from Wayland Baptist University in Business Administration with a specialization in Human Resources and a Bachelor's degree in Business Administration from the University of Hawaii-West Oahu. She graduated with honors from each degree level.
She is a certified Life Coach specializing in self-leadership empowerment and change. Dr. Burgess' belief is that leadership starts with self; and to effectively lead another you must be capable of leading yourself, particularly in what may feel like challenging times. Based on her life and achievements she has lived from the truth of her being.
Alongside academia, Dr. Burgess values her sense of spirituality. She is a licensed Unity Teacher, trained at the Unity Worldwide Spiritual Institute. She is credentialed in the non-secular field of spiritual education.
Dr. Burgess has worked in not-for-profit organizations, the private sector, and government service. However, it was a change in the business environment that was the fate that took her back to the arena of academia. She has spent the last 12 years, as an adult learner, fulfilling her educational dreams.
Another source of pride and inspiration for Dr. Burgess is her family connections, particularly with her husband Anthony, a retiree of both the U.S. Navy and government service where he served as a budget director and her daughter Denisa.
Dr. Burgess is excited and proud to support the Delta Mu Delta community through the utilization of her gifts and talents as the Board Secretary for the Northcentral University Lambda Eta Delta Mu Delta chapter. She looks forward to the journey of service.